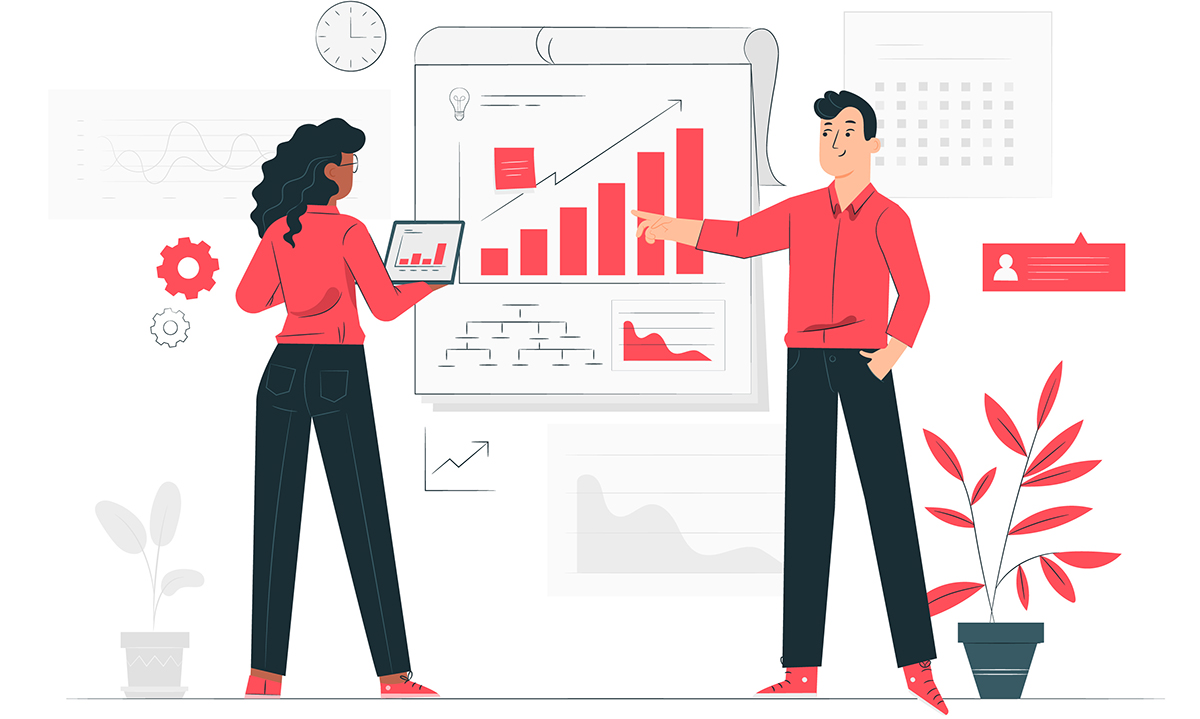 SEO writing services - To enhance your site's ranking
In today's world of the internet, a website or a web page is only worthy if it ranks at the top. And to rank, any website at top SEO writing has become essential. Without quality, content meeting the requirements of SEO has become impossible to rank any website or webpage at the top. If you are looking for SEO writing services for your website, CREATROX is the right place to come.
We understand that the google algorithm only approves and ranks the article or webpage, having content written based on quality and SEO essentials. SEO revolves around quality writing, encircling the proper usage of targeted words or keywords.
On the contrary, an article with proper keyword usage but poor content quality will be of no benefit. To provide content completely SEO-friendly and having great quality is the motto of our SEO writers.
How Our SEO Writers Create a Perfect Piece SEO writing?
As we are done with the pros of SEO writing, let's move towards the procedure our writers follow to get a perfect piece of content meeting all the SEO requirements.
First and foremost – keyword research
Other than quality, the most important thing of SEO-based writing is keyword research. Before writing, thorough and in-depth research is done in order to gather all the important keywords. With keeping the keywords and key sentences in mind, our writers make the content strategy to follow. Keywords are the essential part of any SEO friendly article as it makes your website pop up every time a customer searches a query using those words. They help customers find your website, product, or service more easily as compared to a non-SEO-friendly article.
Quality content
Writing for search engine optimization is highly dependent upon quality and quantity. With years of experience in providing SEO writing services to 1000s of clients, our writing team has become perfect in providing quality services. Our writers ensure that writing and optimizing content go side by side to put forward a satisfying result. Further, we ensure that the content is written in accordance with the topic without any fluffing.
Other than quality, quantity plays a major role in SEO based writing. The SEO writers of creatrox make sure the content has good length in order to be suitable for search engine page ranking.
Usage of keywords
Usage of keywords is an art done by our SEO based writing service providers. Our writers know how to use the keywords in the most effective way possible without overstuffing and ruining the article structure. The writers of creatrox are experienced in strategic usage of keywords and hence provide a great piece of writing.
Headings play a vital role
Heading plays an essential role in any SEO-friendly content. Thus the key focus of our SEO writers is to use long-tail keywords in headings so as to identified easily among the list of other articles.
Content structure
Last but not least, the content structure is also of immense importance for Search engine optimization. So our SEO writing experts make sure that the content structure remains intact and uncluttered, providing better readability and increased ranking.
What make our SEO writing services apart from others?
Implementation of SEO-based content is part of almost all marketing strategies. Likewise, there are thousands of companies providing online SEO writing services for clients all over the internet. But the hardship faced by most of the clients is to select the one which later turns out to be the best in providing services as per their demand. To set CREATROX apart from other SEO writing companies we provide some extra perks in order to gain customer satisfaction.
At creatrox, you will find a policy of money return in case of non-provision of what has been claimed. The return policy is subjected to variation of situation.
We provide free-of-cost revisions until the client is satisfied with what we put forward. These revisions can only be claimed under the period of two weeks after submission.
Our firm believes that quality should not be compromised over quantity. And to make this happen we have a separate team of quality assurance. QA team analyzes each and every project before submission to ensure everything is on point.
The SEO-based writing service of creatrox is much known because our writers generate original content each time. To make the client further sure, we offer to use paid plagiarism checker in order to provide an outcome that makes the customer satisfied.
We have a team of customer service representatives who work day in and night out to provide the best guidance to the customers. For any queries, you can contact them via live chat support program.
SEO writing services or SEO-friendly writing are much in demand as every business owner or service provider wants their website to rank at the highest. Although there are other SEO strategies in the market SEO based writing remains at the top as it has proven to be effective.
Consulting Agency for Your Business
Rapidiously engage fully tested e-commerce with progressive architectures.