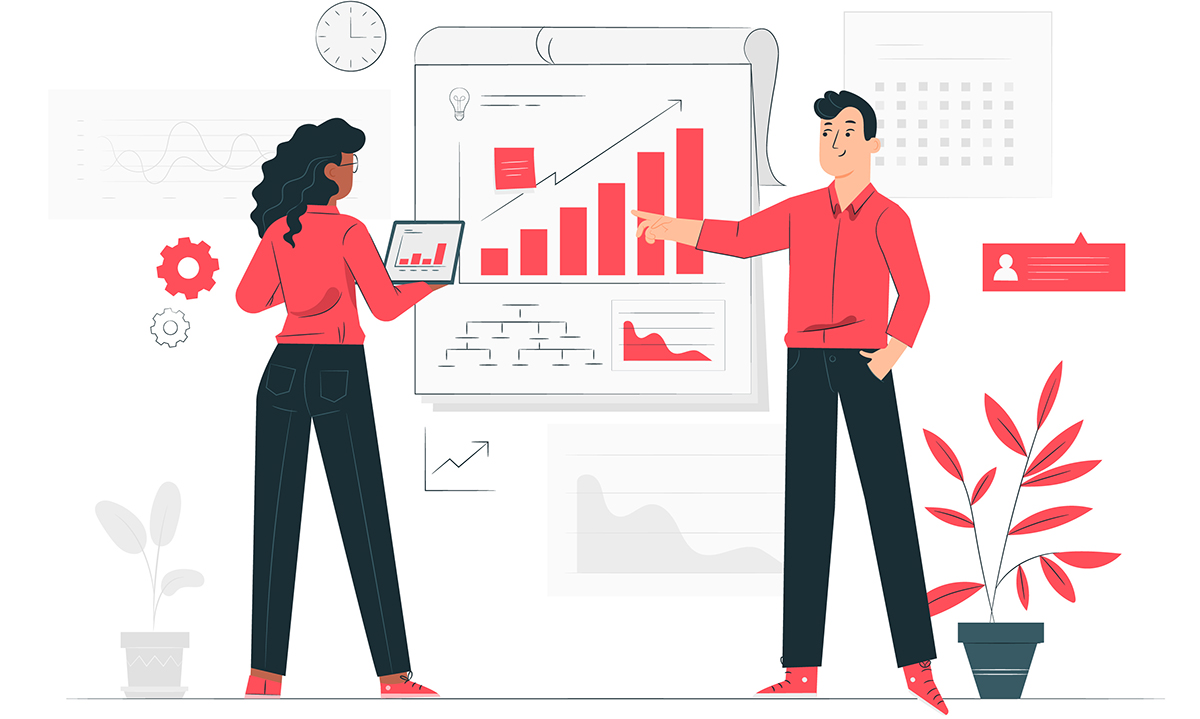 Looking for Aesthetically Creative Infographic Design? Try CreatRox!
Infographics have become a vital visual communication tool lately due to their effectiveness in grabbing the person's attention.
Infographic designs consist of charts of facts and figures. These designs are created to provide the customer or the reader with easy-to-understand information about the services or products.
Generally, these infographic designs contain minimum text and maximum imagery illustrations of the selected topic to attract readers.
CreatRox offers creative infographic design services for clients from different enterprises, industries, and organizations all over the world. The creative heads at CreatRox manage to use engaging and striking infographic visuals to convey the message to the audience.
The aim of these infographics is mainly to convey the knowledge of the client's business instead of just attracting the reader.
What Make our Online Infographics Design Services Apart from Others?
In the sight of infographics design service providers of CreatRox, infographics are an innovative way to exhibit almost all data about the business, brand, or service you are providing. Why? Because we believe:
Completely anembrace multifunctional scenarios without orthogonal benefits. Competently the enhance equity invested data with performance based niches:
Daily Basis On a daily basis, the brain is capable of handling visual information up to 90%
Graphics Graphics, designs, and symbols play a vital role in attracting the customers' attention.
Infographics Infographics can be a brilliant source to digital market the business. It helps in generating traffic which results in better visibility.
Colorful Graphics Almost 80% of people around the world prefer to go with visuals and colorful graphics. So infographics can be a great idea to increase the customer engagement rate.
While there are various types of infographics designs around is hard for customers to get it all under one roof. But, this hardship has reached an end because at CreatRox you can all types of online infographic designing services.
The main elements around which our infographics service revolve are below:
Animated Infographic
We have an experienced team of animated infographics. Animated infographics are small GIF videos that ensure to exhibit proper detail about your business or brand. The reason behind why the popularity of animated infographic design services has reached far and wide is our service providers. They are professionals and make every project with immense creativity and effort.
Stationary Infographics
Static or stationary infographics are all about attractive color schemes, beautiful graphics, and some good content. At CreatRox, you can avail infographics design service that is aesthetically brilliant at affordable rates. Our designing panel of static infographics is enthusiastic about new ideas and creativity; this can be enough to ensure you a piece of work that looks like an art piece.
Interactive Infographics
Interactive infographics are another great part of the field of infographics. Also, users can get information through unfolding, clicking, or scrolling. If you are looking forward to hiring an interactive infographic designer, then you have come to the right place. Our interactive infographic service providers have creative heads and hence they are capable of providing appealing yet engaging interactive infographic designs.
An additional service – Content crafting!
Most of the time customers have to come across many problems while availing online infographic designing services. Among those problems, the common one is lack of content. So to make a way out of it, they need to hire two different services. One for the infographics and the other for content to be added to it. So if you want to avoid this inconvenience you can try CreatRox.
Here, at our company, we provide content services along with infographic design enabling the customers to fulfill all their needs under one roof. We have skilled and experienced writers who can provide you with quality content as per your guidance and preference.
Interactive Infographic Designers of CreatRox
In order to provide out-of-the-box services, our hiring managers have chosen the best infographic designers from all over the world. The aim is to get designers who have a good educational background, creative minds, work experience, and other important skills.
For every category of infographics, we have a complete team of infographic designers. The highlight feature according to which our motion art and infographic designers work is:
Attractive Graphics
To provide up to the market infographics outcome our designers make sure to insert the pictures and other graphics of brilliant quality.
What Else Do We Offer?
Who does not like getting something extra along with something they have paid for? So to enhance our customer experience we offer some extra features along with online infographic designing services.
Free revisions
Although revising a design is not a piece of cake but for the customer convenience, we offer free revisions in between the time period of 2 months after project submission.
Refund policy
It's been decades that we are providing infographic design services and we have never come across a single client who is unsatisfied with our services. But still, we offer a refund if we fail to provide an infographic design according to the customer's demand.
24/7 Customer Care Service
CreatRox offers the best customer care services as compared to other online service providers. How? Well, because we have a team of trained customer care representatives who are always available to serve you.
To get in touch with our 24/7 customer care service you can send a text about your queries and questions via the live chat support program.
How to place an order?
Placing an order at CreatRox is very convenient. All you need to do is to hit the "order now" button or you can email us with all requirements and demands.
Consulting Agency for Your Business
Rapidiously engage fully tested e-commerce with progressive architectures.