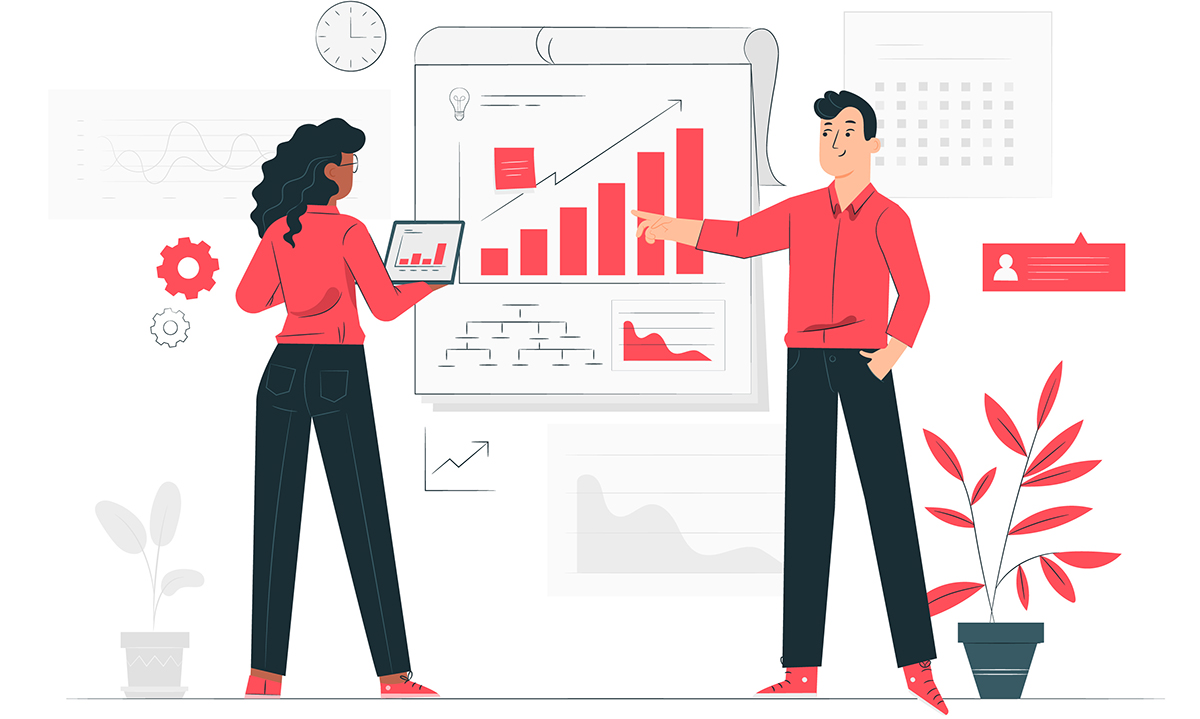 CREATROX – A Mobile Apps Development Company!
A business or a service, even a brand looks so bygone if you tell the customer it does not have any app. In today's time, every business or brand has its app. Reason? Well, the reason is that the customers are more attracted to the convenient shopping options.
If you are looking for better visibility for your business we recommend you get an APP. For that, you can try CREATROX. Creatrox is a custom mobile apps development company that provide mobile apps development services to the clients worldwide.
Custom Mobile Apps Development Services
We offer mobile app development solutions to our 1000s of clients all over the globe. Some focus elements of our mobile app development are:
Simple User Interface
An app hard to navigate would not do any justice to the customers or your business. Our top mobile apps developers make sure the apps are developed in such a way that they are convenient to use allowing the customer to get the desired product within a bit of scrolling or a few taps.
Speedy Performance
The performance of any mobile app highly depends upon its speed. App developers of CREATROX understand that customers get irritated with apps that hang or load a lot and to provide the clients with the best mobile apps development services we ensure you get speedy apps enabling fast navigation.
Virtuous Resolution
Another key element of mobile applications on which our developers work hard is the virtuous resolution. We believe that the better resolution of apps makes the customers more interested and indulged.
App development works in a step-by-step process in order to create a masterpiece that is nothing but perfect. In this extremely competitive market, it takes a lot of research and creativity to present the client with an outcome that worth the money. Let the app be of any type it requires thorough and comprehensive planning and preparation for the development. Since the competition has increased clients' demand for till-date and market competitive apps and for that, they reach mobile apps development company like CREATROX.
Our Top Mobile Apps Developers
As mobile app development is no piece of cake it goes through many research and development phases to reach an out-of-the-box outcome. A few essentials our developers follow are:
Competition Analysis and Market Research
All creative heads have ideas but to develop a brilliant app needs a brilliant idea and a brilliant idea can only occur when you do a thorough research of previous ideas. Thorough market research of app development consists of taking an idea of what users will appreciate, competition analysis, and much more. Our team of top mobile apps developers takes market analysis to set a goal in order to target the right audience.
With the market research comes the selection of frameworks as to which one would be best and what app development language would be ideal to transform into an excellent app. The initial level of research encircles the buyer's objective point of view to get a better idea of what kind of app will be able to gain the user's attention. 
Mobile App Backend Development
Developers need an outline documented in order to make the functionalities of development work. Our developers start working by sketching the overview of the project in order to obtain the complete idea. We believe that a stepwise procedure leads to a purposeful outcome. The whole backend of functional app development revolves around the characteristics, ideas, and features. 
Mock-Up Design
Before any development work, a mock-up is designed in order to provide a basic idea to the client and to see how the idea of the app actually looks. Our top mobile apps developers discuss the mock-up design to get everyone's opinion.
Design and Development
As apps come through all the above steps its ready to be designed and developed. Our UI and UX designers work by interactions in order to achieve a masterpiece of work. Designing and development go through multiple stages including variations of layouts, buttons, and all kinds of visual elements. Our key element is smart techniques and progressive planning. 
Testing and Inspection
As soon as the team of CREATROX is done with the development of mobile applications, they are sent to the testing and inspection stage. There they are tested from every aspect ensuring no issue remains unsolved. We believe that clients should be delivered with the best of service which remains worthy tell the end. 
Customer Care – That Works 24/7
As an online mobile app development services provider, we know that appropriate customer care service is essential. So to provide the customers complete information about the mobile apps development services we provide and to resolve their issues we have a complete team of trained customer service representatives.
Our customer service team is always available no matter what the time is. For any queries, questions, or consultancy, you can hit the live chat support box and get in touch with one of the representatives.
Extras That We Offer Along with Mobile Apps Development!
Provision of custom mobile apps development services is not enough unless you become a trustable seller. And to become one you need to provide some out-of-the-box services. To elaborate, we offer:
During the first two weeks of submission, customers can claim free revisions. The reason behind the revision policy is to satisfy the customer with what they have paid for.
We have a refund policy in case we fail to provide the custom mobile apps development services according to the client's demand. This policy is subjected to some concerns.
A quality assurance test is taken before any project is submitted. During QA each aspect and feature of mobile applications is tested, to ensure a wholesome product is being put forward.
Are looking forward to affordable mobile apps development but fear of poor quality holds you back? Not anymore as CREATROX, a custom mobile apps development company will have you covered. We provide mobile app development solutions at reasonable prices ensuring no compromise is done on quality. To place an order email us with complete details or for convenience you can click the "ORDER NOW" button below.
Consulting Agency for Your Business
Rapidiously engage fully tested e-commerce with progressive architectures.