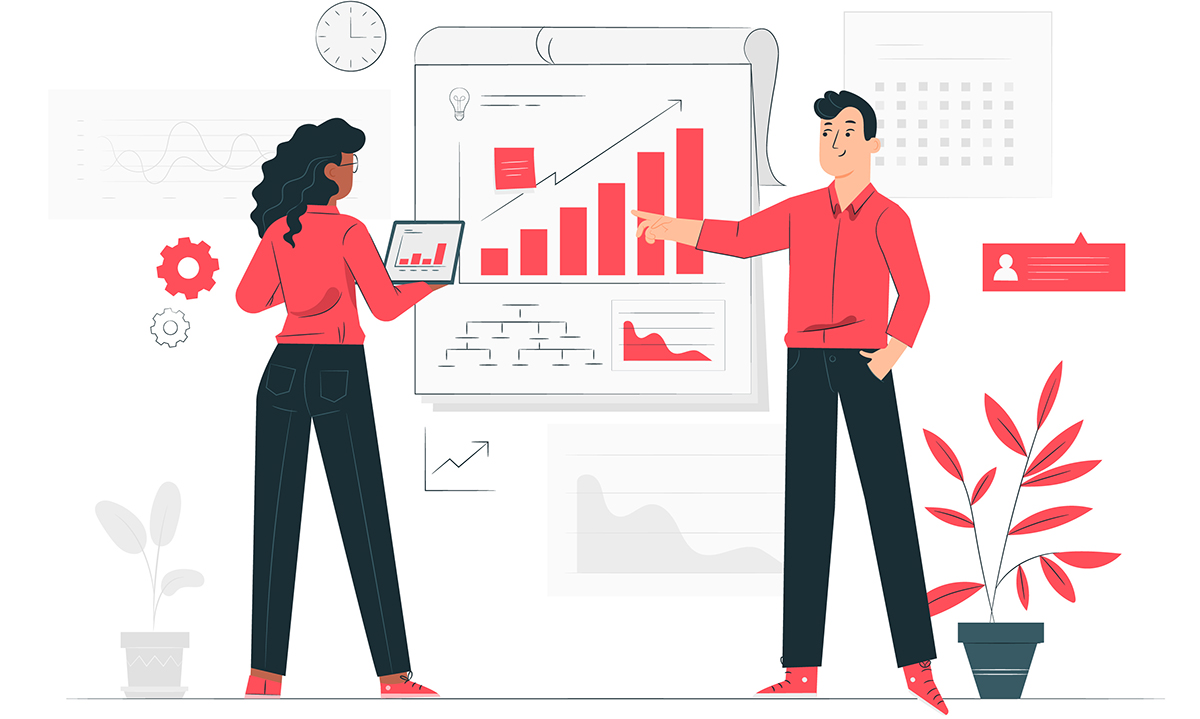 Professional Web Development Company
Web development consists of many things and yes a front-end designed website is purposeless if you have not get it developed. CREATROX is a continuously thriving company that manages to offers the best web development services to clients all over the world vast and wide.
Affordable Web Development Services – At CreatRox
Web development is of various types. Generally, clients face problems because it's hard to find all types of affordable web development services under one roof. But not anymore because CreatRox has become one among the very few service providers who offer all kinds of online web development services.
But while there are other web development service providers how will you decide which one is the best for you? Well, it is simple, the perfect choice is the service that has affordable rates yet which does not compromise on quality.
Being a web development company, CreatRox is experienced in providing the best web development services to clients. Our motto is to provide the services at such inexpensive rates that they become access able for people having any tight budgets.
Another condition here is that people do not trust inexpensive services because they fear the quality. But it is not the case with CreatRox. Being a well-known company, we have a strict policy according to which no compromise can be done on the quality of projects we deliver.
Developers of a Web Development Company
Our developers believe that a stepwise procedure can result in the perfect development of websites.
Recognition of what the client wants.
Project planning.
A frontend design.
Putting together web content.
Backend development.
Putting the website into service.
Provisioning with maintenance.
Recognition of What the Client Wants.
Our professional web development services work by gathering relevant information from the client and based on that creation of a website takes place. Our work's key element is the assessment of client's needs. After that, the procedure elevates towards the planning of the website's structure. The team overlooks all the technologies, frameworks, and features that can be used to create a masterpiece of a website. For us, every project has its own importance and our developers work day in and night out to achieve a brilliant project aesthetically and technically, leaving clients stunned. 
Project Planning & Frontend Design
After planning we proceed towards designing. Website designing is a work of art and you can take the team of CREATROX as an artist. Our best web development services providers are specialized in all the UI elements encircling web designing like color schemes, typography, uncluttered design, and other brand requirements bring forth by the client. 
Web Content
The next step is web content, we believe in providing quality content that is catchy enough to gain the reader's attention and from that, it's the web content that educates the visitor or the reader about services and the products you are offering. 
Backend developments
When all the basics reach their end, here comes the real work for our developers. Web development consists of building the backend of any website with the help of web programming. Another aspect of web development is database management that helps to make your website dynamic
Putting the website into service 
After the main work is done we step forward to the deployment of what we have created. Deployment of our developed websites consists of testing and we have a whole team of experienced testers who profoundly examine every aspect of your website making sure no fault remains. 
Provisioning with maintenance
Last but not least, for our professional web development service providers of CREATROX all the projects are equally valuable and we do not believe in leaving the client in the midway with the trouble related to websites. Our team is always ready to get involved whenever clients come across any issue like slowdowns. We offer routine maintenance and inspections ensuring you face no service disruption. We offer web element modifications to be exact to the client's requirements. 
What Else Do We Have?
CREATROX is not just a brand but a digital companion whose pledge is to be by the client's side to help in building or elevating the business to make it reach the desired goal of success. 
In order to make our professional web development services the best we offer other perks such as:
Revisions of Design
Humans are subjected to make mistakes and errors and we know it. So to come up with convenience we offer free-of-cost revisions between the two weeks after the provision of the project.
Quality Assurance
CreatRox is an international-level web development solutions providing company. And to meet the international standard we have a whole team of quality assurance. The team ensures the quality of websites no matter if it's the UI, web content, or images. After the approval of the QA team, the projects are sent forward for submission.
Affordable Prices
As a web development company, CreatRox corroborates to provide the most reasonable rates as compared to the rest of the market. While providing services at affordable rates we make certain no compromise is made on the quality.
24/7 Customer Care
According to what we have perceived the first impression of any online web development services is their customer care. So to provide something out of the box, we offer 24/7 customer care services. No matter if you need a web development solution in the day or night our representatives are there to serve you.
How to place the order?
The conclusion of what we have noticed is that customers do not appreciate lengthy order placement procedures of online web development services. For convenience, we do not acquire any unnecessary information making the order placement procedure to the point. To place an order, you can click the "order now" button below or you can get in touch through our live chat support program.
The aim of our affordable web development services is to make CreatRox a hub for all web development solutions.
Consulting Agency for Your Business
Rapidiously engage fully tested e-commerce with progressive architectures.