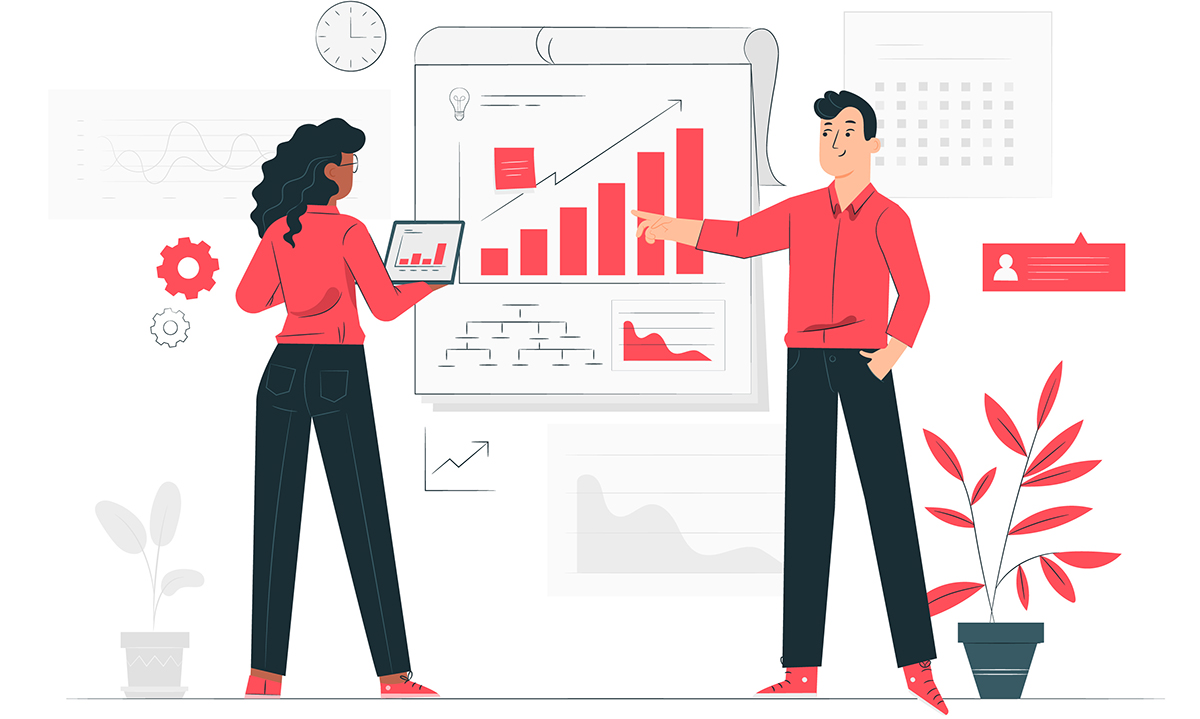 Want Top Social Media Campaigns? Try CreatRox!
Social media has become an important factor in our lives. Thus, to promote something effectively and efficiently social media is the best way to go. You must have noticed that with time old fashioned promotional, marketing, and advertising strategies are fading away.
So if you are looking forward to social media campaign management services then CreatRox will be an ideal stop. CreatRox can incorporate an effective social media campaign management strategy according to your business needs. Our motto is to elevate your brand or business towards better exposure resulting in favorable revenue generation.
Our Social Media Management Services
Having a social media management service is only worthy if it increases customers' incoming and helps you reach your business goal. According to our social media management service providers, a strategic, as well as stepwise procedure, can lead us to the best social media campaigns. Following procedure is how our social media management team works.
Goals of Top Social Media Campaigns
The foremost thing of any campaign is the reason why it is being executed. In coordination with clients our service providers plans a proper structure of the goals. It helps the team of social media campaign management to be on track towards success. The common goals to be set are:
Getting the increased number of leads
Providing brand awareness far and wide.
Elevation of engagement
Increasing the number of customers
Improving sales
After determining the goal, our social media management team works towards the creation of a strategy that is effective to improve the business.
Knowing who is the Target Audience
The effectiveness of the best social media campaigns largely depends upon the acknowledgment of the audience you are targeting. It helps you target the correct audience with your service and products and if you do not do so there are fewer chances for a campaign to work. To find out your targeted audience we include an information chart that helps you know about your potential customers.
Selecting the right social media channel
Selecting the right social media channel is an essential part of social media campaign management. It helps our service providers to focus on specific social platforms that increase the effectiveness of the services. Here, the determination of the target audience comes under consideration as according to it our service providers decide which social platform will be beneficial. For example, if we talk about a professional audience, the suitable platform will be none other than LinkedIn.
Considering the Right Tools to Increase Productivity
As a leading social media campaign management company, we know that selecting the right tools for increasing productivity is a crucial yet important task. Every different stage of social media management requires a different tool. Some of the tools that we use are:
Creation of Content
Without effective content, you can do no good on social media. Therefore, our team manages to create articles, videos, and images in order to reach the audience. According to our team, the tool of content is effective and efficient.
Curation of Content
To engage the audience with your brand or service it is important to provide them with content every time. But, it is a bit impossible as you can not generate whole new content every time. To resolve this issue, we use the method of sharing other relevant data from a reliable site in order to keep the customers intact. We ensure that the data we share is according to your business and brand.
What makes our top social media campaigns apart from others?
While there are many social media campaign management services around why should you choose us? The question is valid and to make our services different from others we provide customers with some extra perks.
We offer a refund policy in case we fail to deliver as said.
Our quality assurance team check each and every aspect before submission of any project.
We offer inexpensive rates for the best social media campaigns.
How to Redeem Our Top Social Media Campaigns?
At CreatRox, you will find the simplest process of redemption. Just click the "order now" button and let our talented team serve you. For queries, reach out to us through the live chat support program.
Consulting Agency for Your Business
Rapidiously engage fully tested e-commerce with progressive architectures.